If you use your fireplace, your chimney should be inspected every year.
If you are buying a new home your home inspector is likely to recommend having the chimney inspected separately. This is because only an expert in chimneys can properly inspect for any potential issues. Since the chimney is such an integral and essential element to the overall home, we recommend doing one. 
We do chimney inspections all the time and many times we find issues the current homeowners are not aware of. If Michael J. Harris, Inc. does the inspection, we will take the cost of it off the price of any necessary repairs.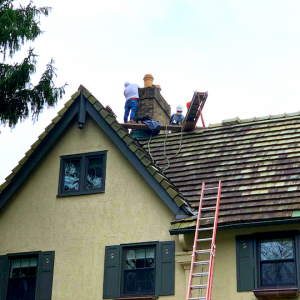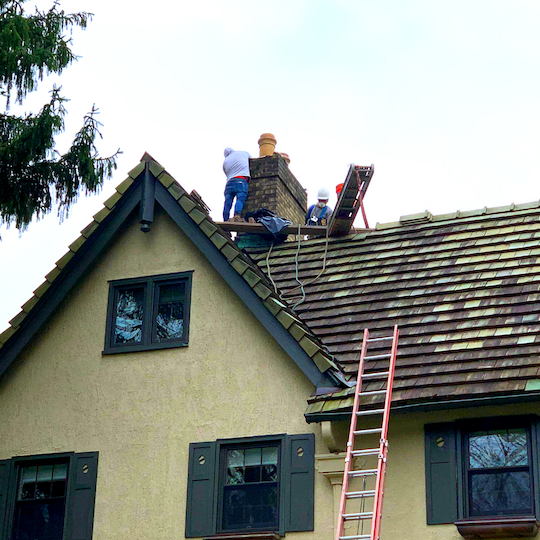 Chimneys are an integral part of the overall roof system and are therefor best repaired and replaced with roofing contractors with masonry expertise. 
When there are leaks around the chimney or from the chimney itself, we ensure a seamless integration of the chimney into the roof system. 
Beware if a contractor wants to just patch up the tar or copper used to seal the chimney. To get a full understanding of the issue it most likely needs to be removed.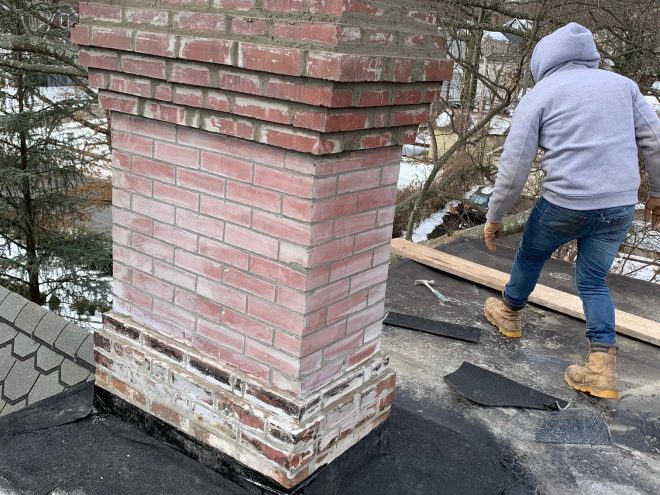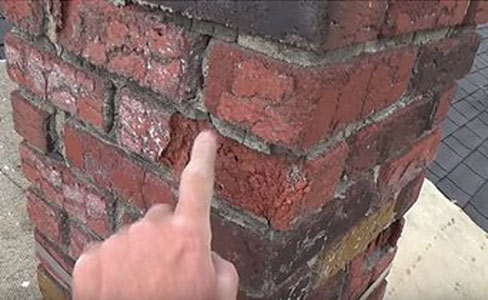 Symptoms of Needed Chimney Repair:
Crumbling mortar between the bricks
Cracks in the bricks
Missing or eroded chimney cap
Cracked flashing or tar covering flashing around the base of the chimney
Michael J Harris successfully repairs and replaces chimneys throughout New Jersey including Maplewood, South Orange, Short Hills, Jersey City, Perth Amboy, Montclair and Edison.
Because most residential chimneys are made of brick, they need to be repaired or re-built by a mason. Since they are set into the roof, they also need to be re-built or repaired by a roofing expert. That's why Michael J Harris Roofing and Masonry is the ideal company for your chimney needs. View us on the job repairing a chimney in Maplewood, NJ.
If you witness any moisture coming through your ceiling around the chimney or see visible signs of decay on the exterior of your chimney, call Michael J Harris Inc and we can provide you with the very best service to ensure your chimney is operating properly.
Have Questions About Your Chimney?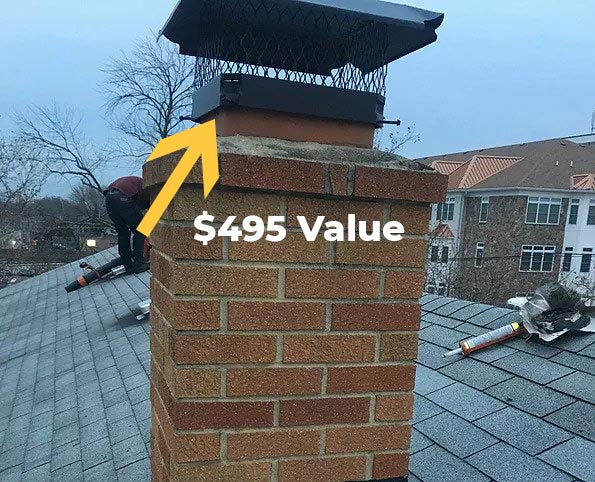 A GIFT FROM US

Free Chimney
Cap with Any
Chimney
Installation