When is it Time for a New Roof?
Other than it pouring down inside your home, how does a homeowner know it is time for a new roof?
Most of the time a roof will reach the end of it's life without some type of failure or significant damage occurring. It will look old, worn and will require you to perform maintenance more often than you should. When this occurs, it's essential that you have the roof replaced immediately as larger problems could result later on.
4 Signs Your Roof Might need Repair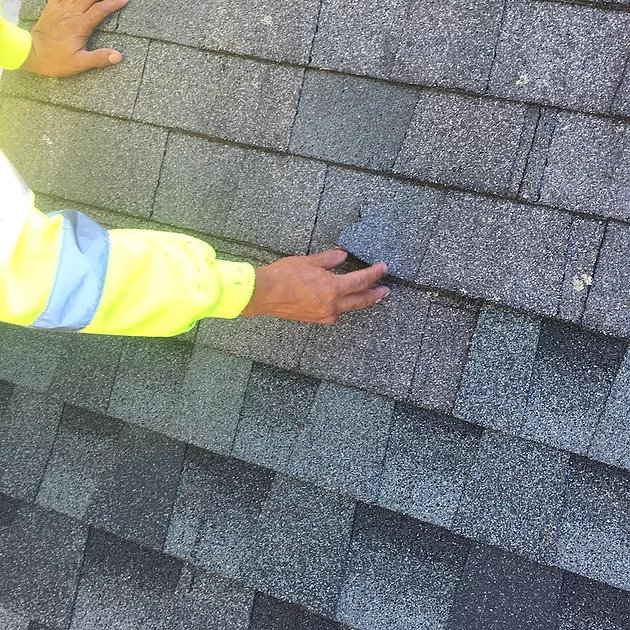 Cracked Shingles
Discolored and/or cracked shingles are clear signs the roof is wearing out. A typical roof should last at least 20 years.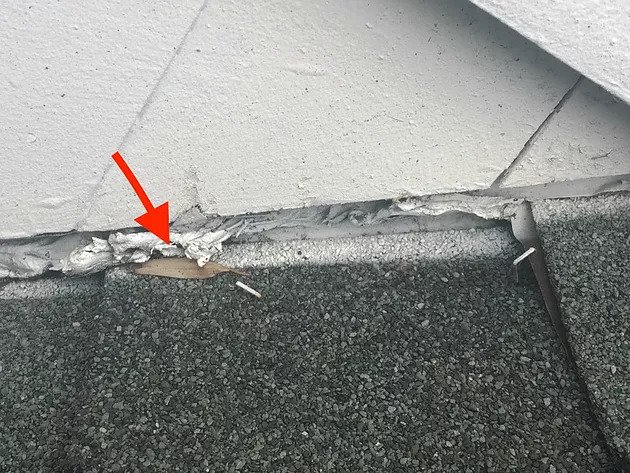 Eroded Flashing
Flashing is key to the overall roof system because it keeps the seams in tact. Eroded flashing can cause leaks in.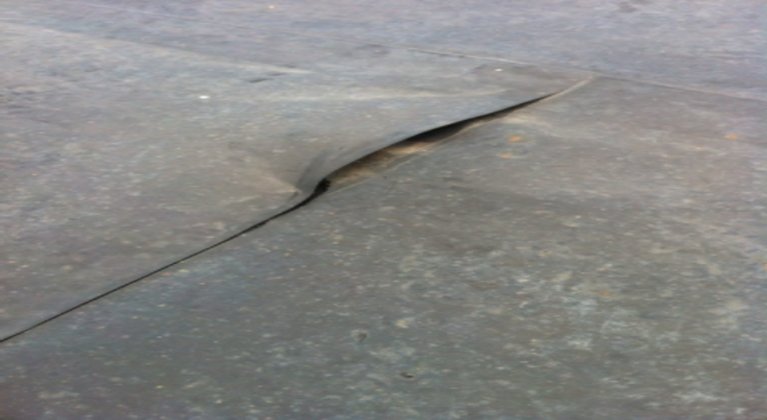 Lifting
Seams
Just like flashing forms a seam with the building, roofing seams can also erode and start lifting which in turn can cause leaks.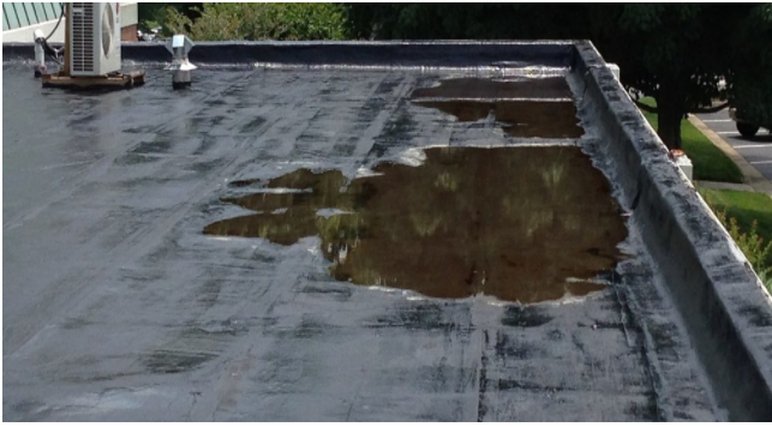 Ponding
Water accumulating on a flat roof is a symptom of drainage issues caused by the eroding of the flat roof material.
Three Step Process For A New Roof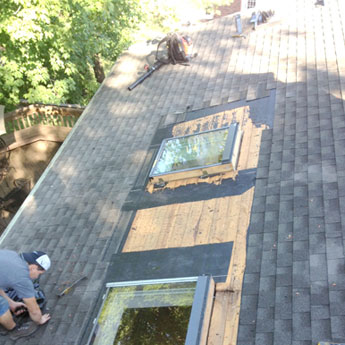 First we carefully remove the shingles, tiles or tile down to the wood.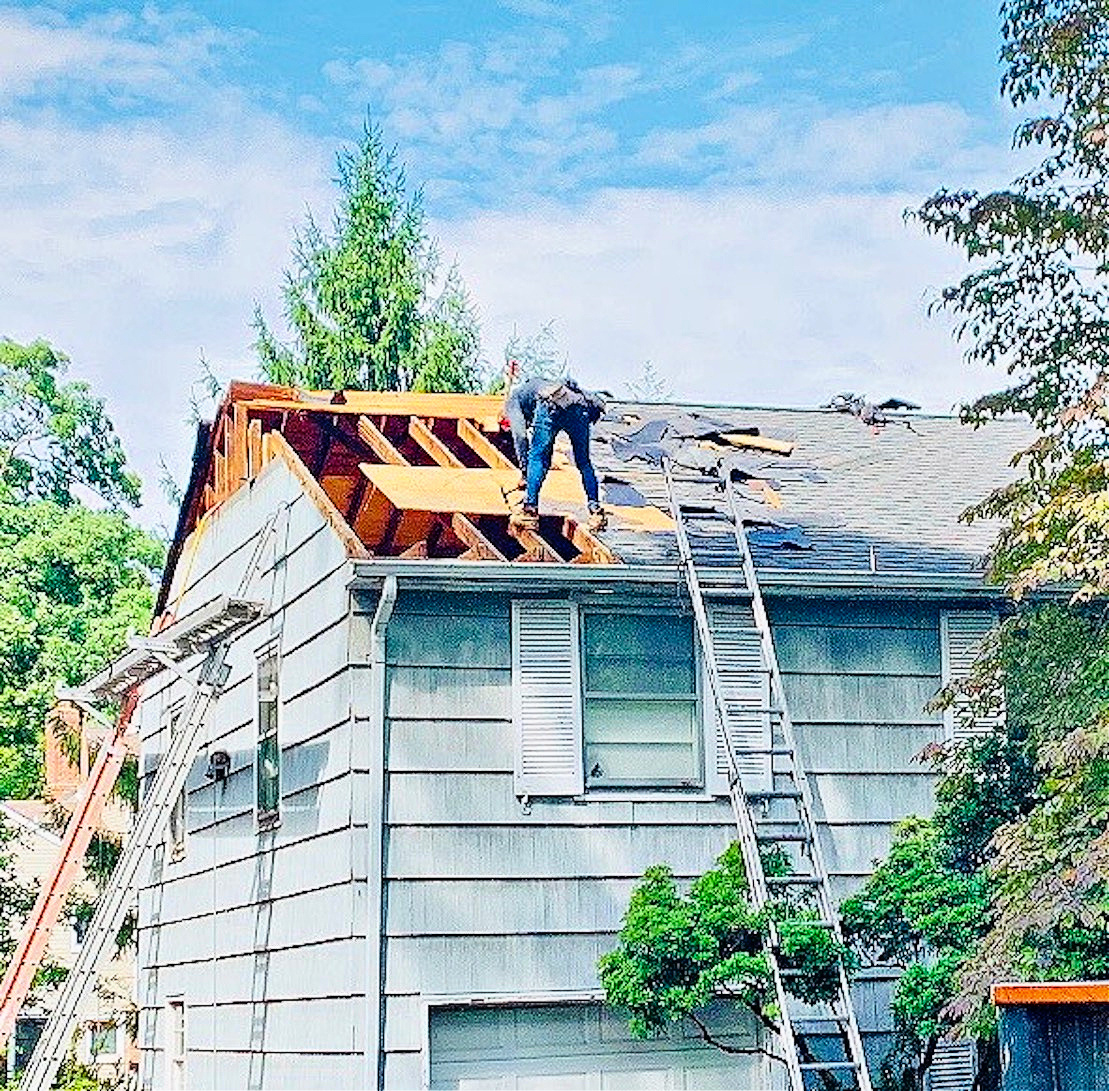 Repair or Replace Wood Deck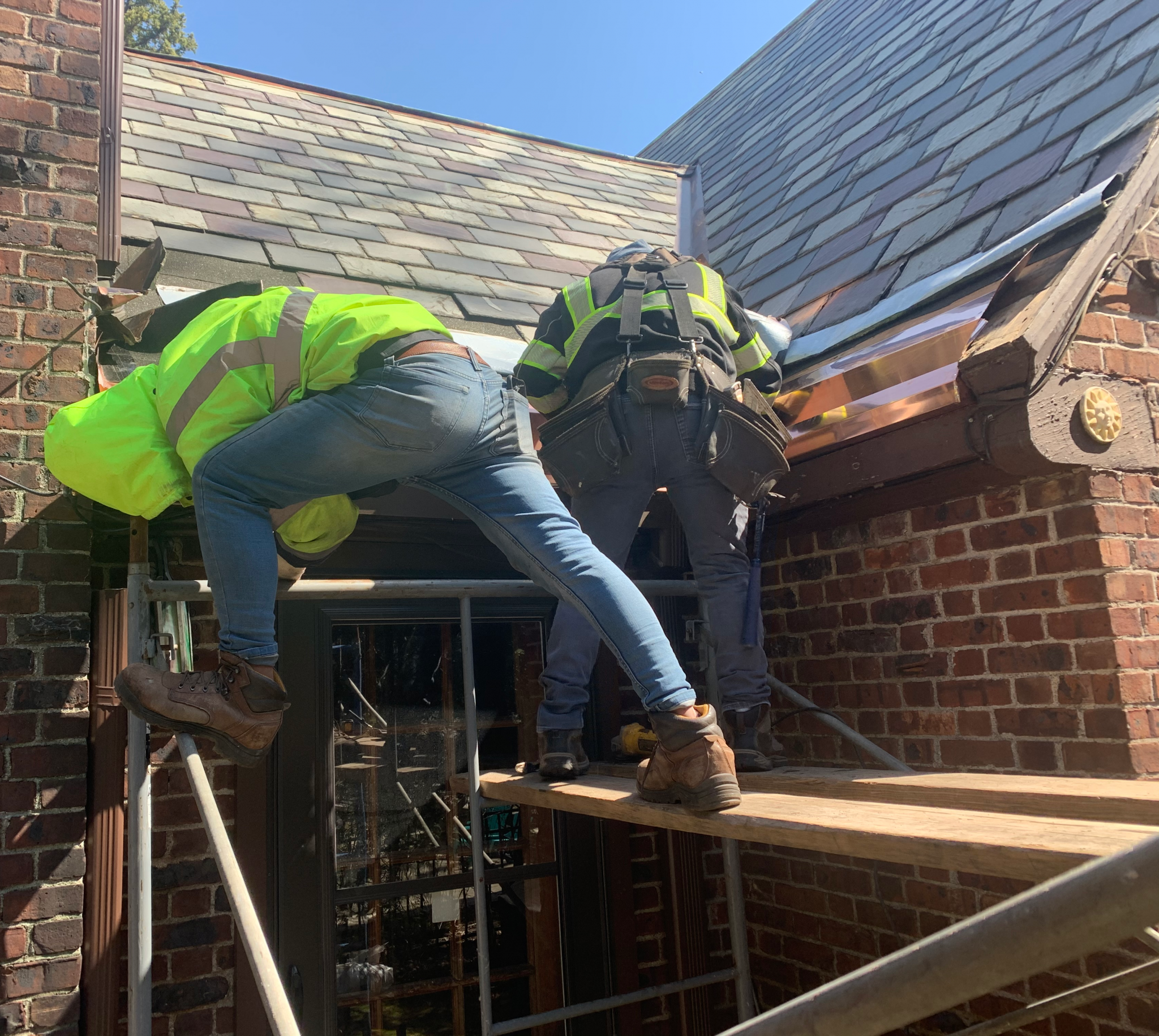 Install new slate (or shingles or tiles). And install custom made copper gutters.
Recently Completed Roof Jobs by Michael J. Harris, Inc.