It's hard to believe we are celebrating the 102 nd anniversary of Michael J. Harris, Inc. While most family owned businesses only survive one generation, I currently own and operate this business and I am the third generation to do so.
It is a decidedly small business (less than 10 employees) which enables me to be nimble and proactive in the ever changing business landscape.
In the early 1900's my grandfather, Jacob Michael Harris, emigrated from Russia to Elizabeth, NJ. Without speaking a word of English, he worked locally as a tin smith. At the time, tin ceilings were very popular and he enjoyed a good living.
In 1915 he incorporated as Michael J. Harris (he thought reversing his first and second names sounded better). He had a large family to support (a wife and 5 children) and decided to expand into fabricating sheet metal and roofing. As the business expanded, his 4 sons came into the business one by one.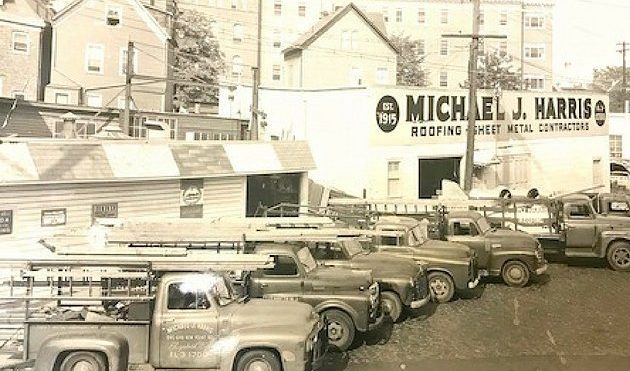 In the 1950's sheet metal fabricating was in high demand in industrial plants in and around Elizabeth. Sheet metal is used for duct work, and they had secured large contracts with Exxon, Shell and other Fortune 500 companies. Life was good.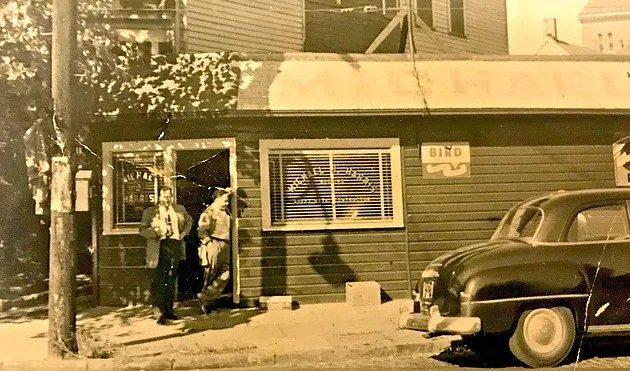 In the early 1980's these plants began to move out of New Jersey to find less expensive places to operate, driving down the revenue of Michael J. Harris. At the time, sheet metal accounted for more than 65% of the company's total revenue.
By that time 3 of the 4 brothers had passed away and Harry Harris, my father was the sole second generation owner. I was a recent college graduate pursuing a career in acting in New York City and then Los Angeles.
In the mid 1980's, I decided to join the firm. After working there for a few years, I approached my dad about changing the company. We were not able to replace the revenue from the sheet metal loss and so I decided it was time to build up the roofing side. Since New Jersey is one of the most densely populated states in the country, roofing services should continue to be in high demand for generations to come.
With my father's support, I re-designed the company to solely focus on being the highest quality roofing company (the best, not necessarily the biggest) in New Jersey. I re-designed the look and feel of the brand, bought new trucks and hired new employees. I also added the first computer to the office.
Since that time we have successfully carved a niche for the company based on delivering superior craftsmanship and service to our customers throughout Essex, Union and Middlesex counties in New Jersey. While our prices are competitive, it's our expertise in diagnosing the exact nature of a leak, that makes the outcome superior to our competition.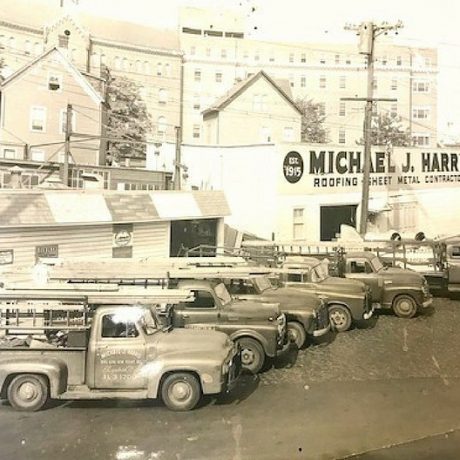 Michael J Harris Office 1915
Still at original addres – 645 Newpoint Road, Elizabeth, NJ
Second Generation Owner (Michael's Father)
2/7
In fact, I am often called in to repair other roofer's mistakes – which ended up costing a homeowner twice as much than if they had worked with us from the beginning. In early 2000, in response to consumer demand, I decided to expand our services to include masonry. It is a very natural extension since so many happy customers asked us if we could also repair and rebuild their chimneys, walkways and steps. Now masonry accounts for approximately 30% of the business.
I think the key to our success is understanding I own a solid small business — and I am OK with that. I am not going to strike it rich any time soon, instead I work hard, make a good living and the company provides me the opportunity to be a committed family man and avid golfer.
My son Jack is currently pursuing other business opportunities. I want him to explore his options in the real world. At some point, if he wants to join and run the company as a fourth generation owner – he will be more than welcomed. View more about Michael J Harris here.
LIKE WHAT YOU ARE READING? SUBSCRIBE TO OUR BLOG