Slate roofs are the best money can buy. That's because they last a lifetime if properly maintained.
If you are lucky enough to own a home with a slate roof (or ceramic tile roof) it is imperative for you to have it inspected annually and any necessary repairs made. The reason is if you wait too long and a large area of slate needs replacement it becomes prohibitively expensive. And that's just what happened to a recent customer in Hillside, NJ.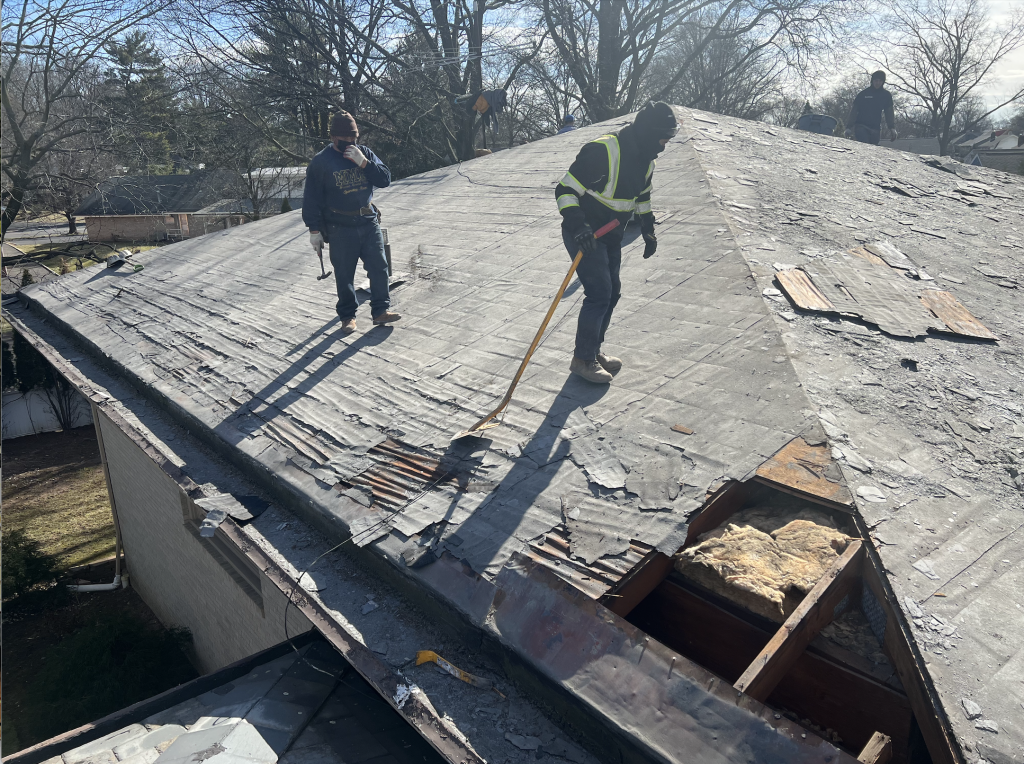 As you can see from the picture to the left, they had let the roof go for too long without making any repairs and we had to remove the slate, replace the underlying wood deck and re-roof it with shingles.
Slate is a natural material mined in Vermont and is therefore much more expensive than shingles which are synthetic and manufactured in plants. They come in a variety of colors and you can view them here.
A slate roof that is properly maintained (like this one to the right) can last a lifetime, whereas a shingle roof only comes with a 20-30 year guarantee. The lifespan of an asphalt shingle roof depends on the type used. Three-tab shingles last from 15 to 20 years and are the cheapest option. Architectural (dimensional) shingles last from 20 to 30 years.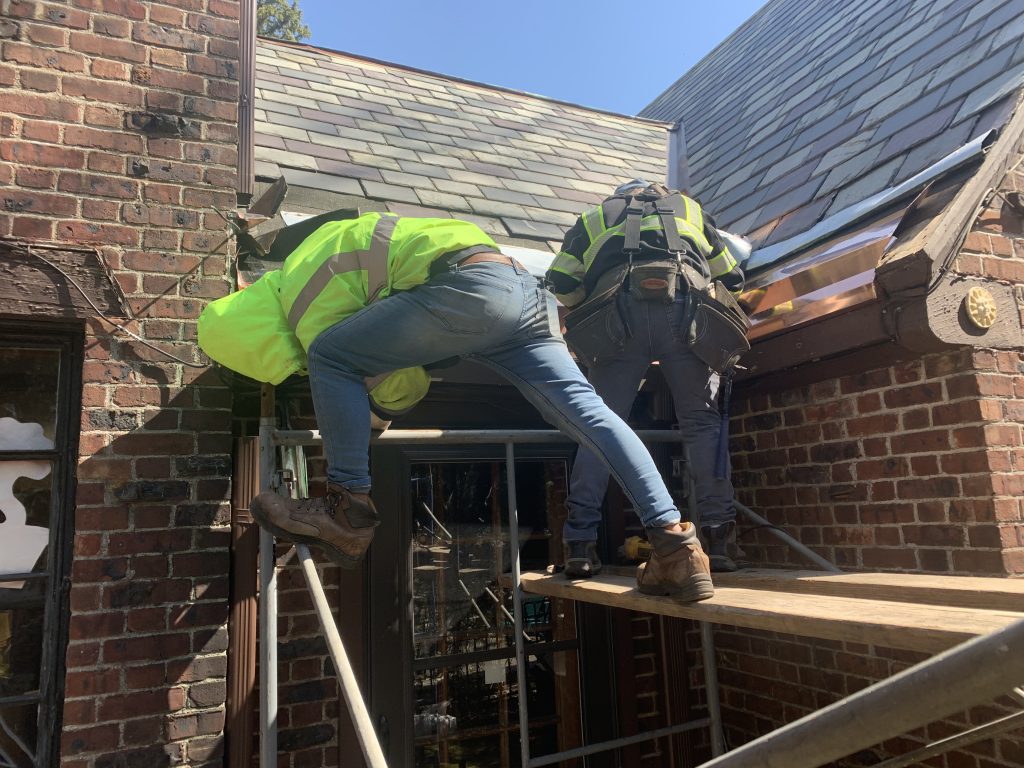 Slate roofs also use custom copper built-in gutters which are more aesthetically pleasing than exterior aluminum gutters.
History of Slate Roofs
Slate was first used on homes in this country in the 1600s. But it was not until the second half of the 1800s that it was mass quarried. Historical homes built from the mid-1800s to about 1940 likely have slate roofs. Because it is a natural material it is not only beautiful but environmentally sound.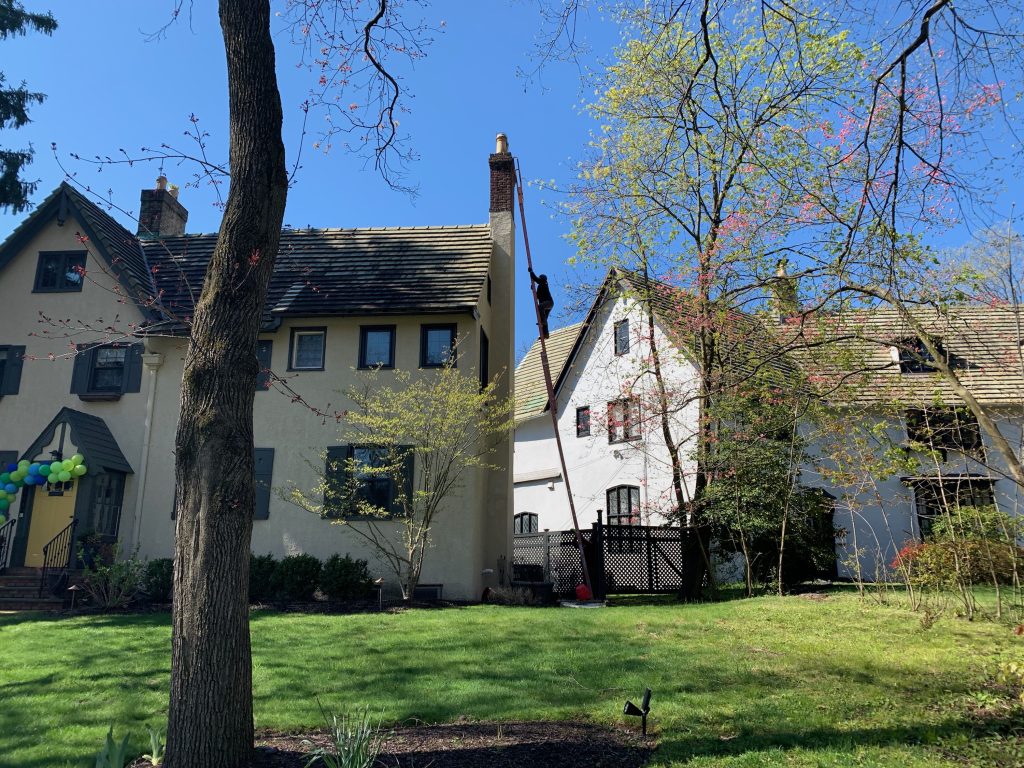 Not many roofing contractors have the expertise to repair slate roofs since they haven't been used on homes in many decades. Because we are in business for more than 100 years, our expertise in slate roofing has been passed down from generation to generation. And if you can afford to keep them up, slate roofs are the best money can buy.
If you have a slate roof in need of repair, please call me at (908) 553-0284.
Like What You Are Reading? There's More …