Have you ever been to the historic neighborhood known as Forest Hill, Newark? Personally, I have lived most of my life in Essex County, just a few miles away and never heard of it. That is until I was called a few months ago to give a price for a roof repair in the neighborhood and was blown away by this jewel in Newark, New Jersey. According to the Forest Hill Community Association Forest Hill is a residential neighborhood in the North Ward of Newark, NJ that was listed on the New Jersey and National Registers of Historic Places in 1990. It encompasses approximately 1,200 mostly single-family homes of varying architectural styles that range from medium, to large to manor-sized.A historic designation means that homes in this neighborhood have special historical, cultural, or aesthetic value and is an important part of Newark's heritage. The neighborhood is bordered by Branch Brook Park – the oldest park in the US. It is celebrated in the spring when the largest collection of Cherry Blossoms anywhere, are in bloom.
You can see it for yourself on May 20th, 2023 when the Community Association will be hosting their annual Forest Hill House and Garden Tour. Participants will have the chance to step inside some of these gorgeous homes and view enchanting gardens. For more information and to purchase tickets go to http://www.eventbrite.com/e/forest-hill-house-garden-tour-tickets-611563090667.
Here are some recent photos of the neighborhood that exemplify its natural beautyc
Location, Location, Location
In addition to being a jewel in Newark, New Jersey, Forest Hill is ideally located just 10 miles from New York City. There are several options for commuting including a fifteen minute ride from Penn Station Newark to Penn Station, New York.
Branch Brook Park , the oldest par in the US, is located on the west bound side of Forest Hill which is great for strolling, running and biking. Forest Hills is also in close proximity to the New Jersey Performing Arts Center which features live performances from symphonies to comedians and shows. And it is equally close  to The Prudential Center where the NJ Devil plays, and upcoming headliners like Anita Baker, Cirque Du Soleil, LL Cool J and Alanis Morissette.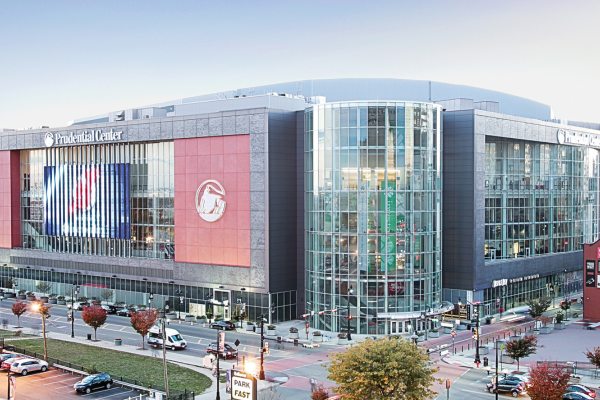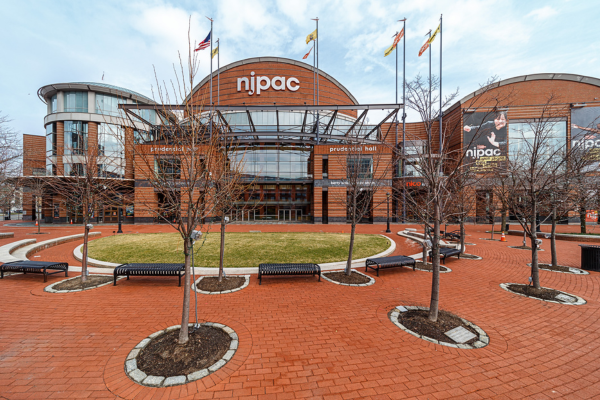 Past Projects in Forest hill
Since the initial call I received, we have worked on quite a few homes in Forest Hill. Because the homes were built between 1880 – 1920 so most of them have slate roofs. We are known to be slate specialists in the roofing business, which is a dying craft most companies no longer offer. That's where our 100+ year heritage gives our company a competing edge. On this recent project we just finished installing some new slates, re-pointed the chimney, installed copper flashing around the chimney and added a copper collar to the existing vent pipe.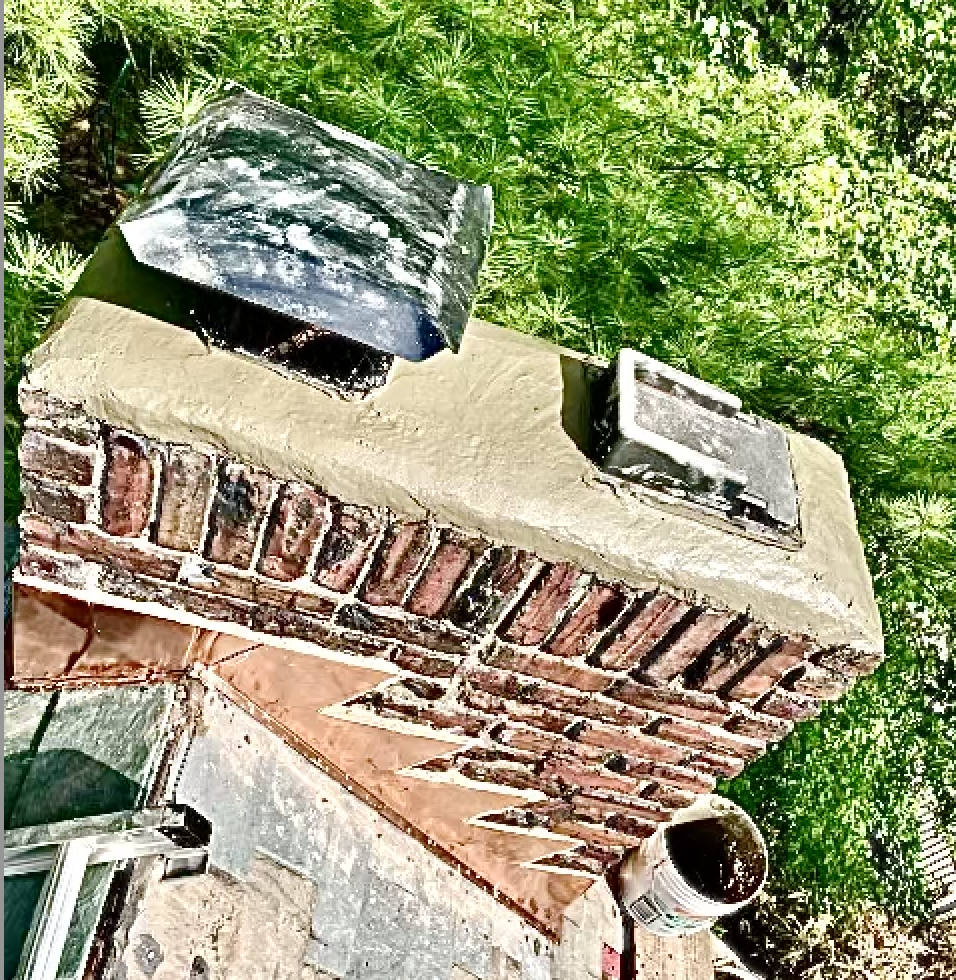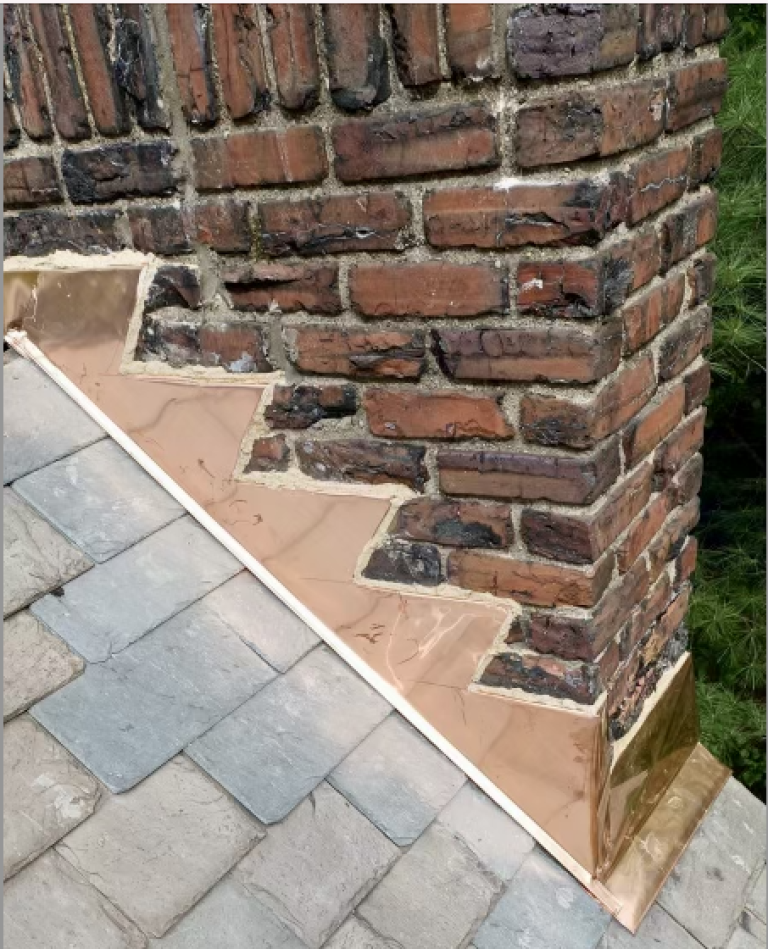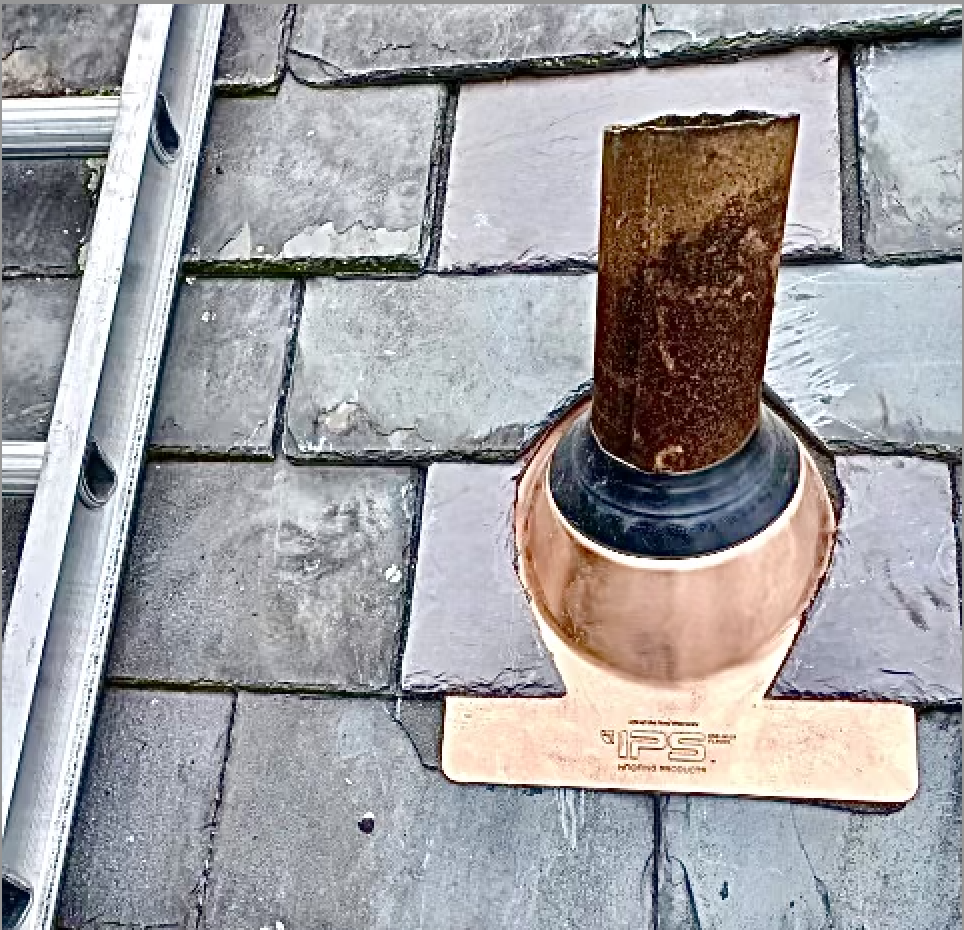 There's nothing like a well maintained slate roof in terms of its durability and beauty. If properly cared for, they last a lifetime and are made of a mined natural material. Read more about slate roofs here.
To most people from out of state, New Jersey has a poor reputation when it comes its natural beauty. Between the shore points, the Watchung Mountains, the western farmlands, the many quaint towns and this jewel in Forest Hills, I am always pleasantly surprised it doesn't get its just due.