Technically the National Weather Weather Service considers the winter to run from December 21st, 2022 – March 20th, 2023. According to this definition, we are approximately halfway through winter and have had no measurable snow in New Jersey. The National Weather Service's definition of "measurable" is at least one-tenth of one inch. Northern New Jersey averages 40 to 50 inches of snow each winter. So where's the snow in New Jersey?
This is good news for homeowners since having a mild winter wreaks less havoc on your home. If your gutters are clear of leaves homeowners will not experience backed-up gutters, ice damning, and additional weight on their roofs (view types damage caused by snow here). Good news for the homeowner – bad news for roofers.
What we don't know is what the second half of the winter will bring. According to the Accu Weather Service colder air is coming this weekend. Temperatures on Saturday and Sunday will be 20-30 degrees colder than on Friday; yielding below-zero temperatures.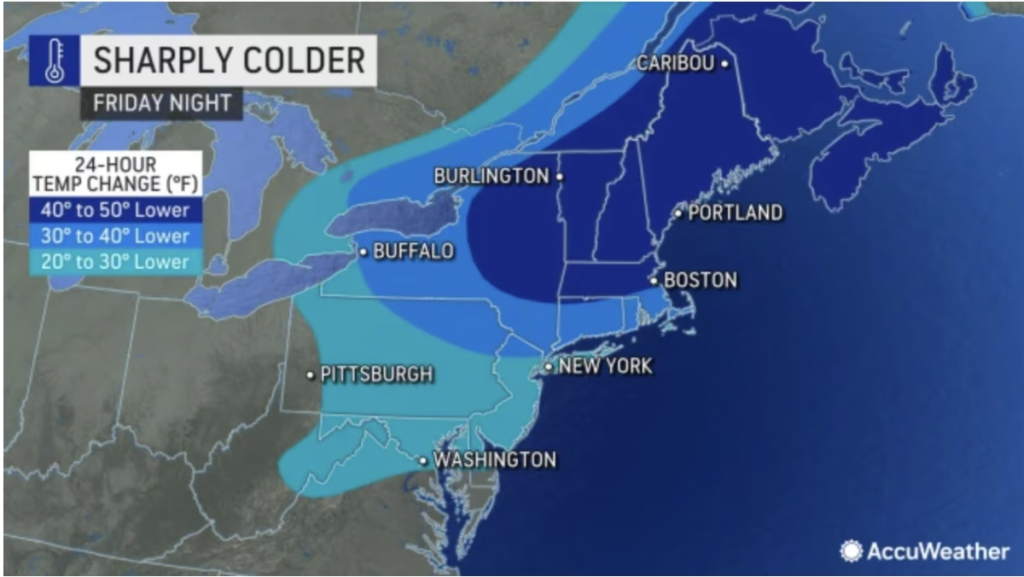 This means any low points on your roof, walkways or sidewalks may have sitting water from recent rains that will freeze. Once it thaws you may find cracks which can lead to leaks and other damage. So be prepared.
So where's the snow in New Jersey? For now, it looks like it will be one of the lightest winters in New Jersey in terms of snowfall totals. So enjoy it, but we are only a phone call away if you need us 908.553.0284.